Welcome to Marksman HQ, our gun resource covering topics for both enthusiasts and beginners. If you are looking to buy, shoot, upgrade, or care for a gun we have something for you. We will get started with a favorite for many gun owners… the versatile Ruger 10/22. It also acts as a good overview of the key parts of most rifles.
Rifle Case Study – Building or Customizing A Ruger 10/22 Rifle
There are few firearms as prolific as the 10/22 and fewer in the sheer quantity that Sturm, Ruger & Co. have produced in the lifetime of this .22 rifle. More than 5 million of these rifles have rolled off the assembly lines in its more than 50-year history. They are often called one of the finest .22 rifles ever made and it's hard to argue. 10/22s are reliable, fairly accurate, and easy to shoot. They have been the first rifle that thousands of kids have owned and have a warm spot in the hearts of many gun owners.
But one of the best aspects of the 10/22 is the ease of modification and the mass availability of parts. You can make a 10/22 into exactly what you want it to be. If you want a training gun to emulate your main rifle, there are parts to do just that. If you want something space age and fun to shoot, you can do that too. Or like many, you can turn your 10/22 into a near laser accurate match gun. Once you have a dream in mind, you can explore what parts are available to make that come true.
Ruger 10/22 Receivers
The receiver is the heart of your rifle. It's also the only part that requires an FFL (Federal Firearms License) to order, whether that is a complete rifle or just a receiver. If you are starting with an existing rifle, it's time to give it a good field strip and cleaning. Check for signs of wear, especially around where the bolt face meets the barrel. Check your rod and spring to make sure they are in good condition or need replacing. Factory parts are dirt cheap, no sense in building on a damaged receiver.
If you are looking for a pure custom gun, this is just where the fun begins! But it's an important decision. The receiver you pick can govern what parts you will be limited to. It's important to understand each piece in the process before you decide. Explore your needs and wants and see what receiver is the best fit for you from a factory blank to a full-fledged match grade action.
Ruger 10/22 Bolts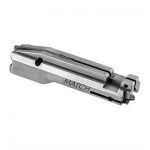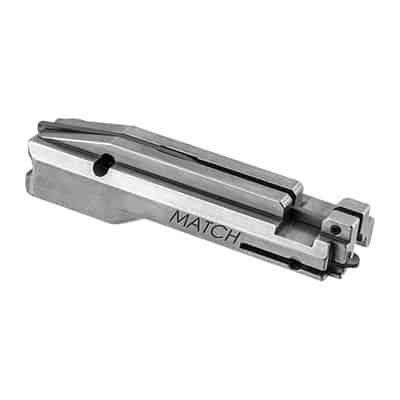 Some receivers come with a bolt and all of the internals ready to go. Others are stripped so you can add exactly what you want. If you get a higher end receiver, I think a matching bolt is a great idea so you could end up with only one or two choices.
If you are using a factory receiver, you can explore the options a little more. If you are starting with a completed gun, you have a functional bolt but you can always go with something a little more tuned up. Some bolts can greatly increase the reliability of your rifle and may improve your accuracy.
Either path should leave you with a great action!
Ruger 10/22 Triggers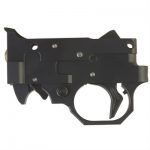 To round out the internals of your rifle, you will need a trigger group. As far as accuracy goes, this is one of the most important parts you will add to your rifle. If you have a factory rifle, this is one part you should most consider replacing. It's the interface between you and the rifle and makes a ton of difference to how accurate your 10/22 will be.
There are a variety of trigger weights, adjustments, and features to consider. Many have bolt locks, extended mag releases, and other small modifications to improve your experience. Consider each one before you make your purchase. Great triggers take a lot of engineering and as a result are costly. You want to get it right the first time.
Ruger 10/22 Barrel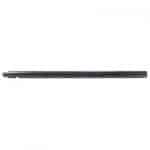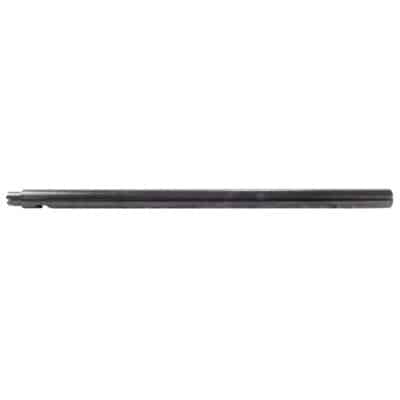 After the trigger, the barrel is likely to be the second most important decision to improve the accuracy of your rifle. They come in a lot of flavors. Fluted and plain, steel or space age material. There aren't many additional features on a barrel but picking one that fits your sense of style and just how consistent you really need your 10/22 to shoot will ultimately decide how satisfied you are with your build.
Think ahead to whether you plan to use iron sights or optics. Many high-end barrels aren't machined to accept sights so picking one ahead of time that suits your needs is vital. Once you have a barrel in place and shooting well, you don't want to tinker with it too much.
Ruger 10/22 Sights
The upper half of the rifle is now complete and if you picked a receiver and barrel that allow you to use iron sights, now is the time to explore them. Of course, if you are just adding to a factory 10/22, upgrading your sights can make your rifle feel like a whole new gun.
You can add sights from your favorite high powered platform to turn your 10/22 into a training rifle or you can go with something with more visibility for a low light varmint gun. In the grand scheme, sights are pretty inexpensive but a great way to tune your rifle just the way you want it.
Ruger 10/22 Stocks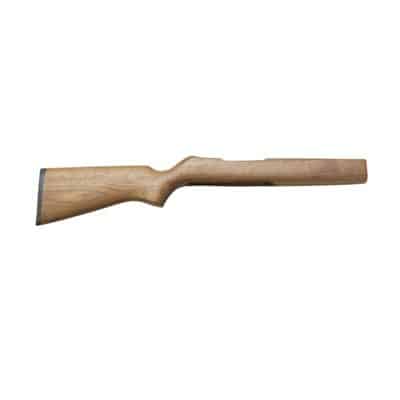 I have always found picking a stock to be the most exciting part of a gun build. It changes the whole look and feel of your rifle, especially if you are just looking for a few upgrades. This is where you decide exactly what you want your rifle to be.
If you prefer a classic wood look or something match grade out of modern materials, you have plenty of options. Maybe you prefer a stock that completely changes your 10/22 and is guaranteed to turn a head or two at the range. You may be shocked at the options you that exist. Just make sure it fits the receiver and barrel profile you have selected.
Barrel Bands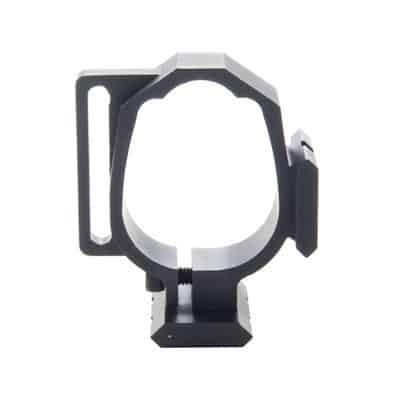 This is more of an afterthought but if your stock accepts barrel bands, why leave it with the dull factory option. This is your chance to add a little flair or functionality to your rifle. You can get a barrel band in about any color you can imagine or just add a band with the appropriate sling attachment. Most people overlook barrel bands but for the price, they are worth some consideration.
Tools To Work On Your Gun
Just a quick note on making your life easier. The 10/22 is a simple gun to customize but do it right the first time. If you are after accuracy, don't mess around. You won't need any specific gunsmithing skills but a few tools will go a long way to your success. Don't mess up a $300.00 barrel because you didn't get $50.00 worth of tools.
Make sure you have some quality gunsmith screwdrivers and punches. There is nothing worse than stripping a screw or scratching the finish on your new receiver. Pick up a torque wrench like the Wheeler Fat Wrench, they are cheap for the trouble they save.
I also recommend getting a go/no-go gauge or, at a minimum, a set of feeler gauges. You have to get your headspacing correct or you will damage your investment. While you are at it, pick up some good quality lube to protect your parts.
Conclusion
I find it best to make sure you have every part ready before you start. From a box of loose pieces, you can have a fully functional rifle in less than half an hour. Not just any gun but one that is tuned to your preferences and will shoot circles around anything that came off the Ruger factory floor. There is just something about a custom gun that you can never get from one off the shelf. All of my favorite rifles are ones I have built. Just be careful, it's an addictive hobby that can have a high price tag!
That covers our intro topic… hope you enjoy the rest of the site!